Cold Guard® Pro
Cold Guard ® Pro has a specific calibration. Here is an excellent starting solution, allowing you to strengthen control of your cold chain.
As a professional we invite you to try our products and to adopt Cold Guard ® Pro Regular.
Also benefit from our expertise 24h/24 – 7d/7, without any compromise!
Adopt visual and effective solution to strengthen your brand and what you hold most dear to you.
CG Frigo Pro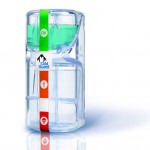 $ 67 USD / € 50 EUR
[wp_cart:CG-Frigo-Pro:price:50:end]
This is the pro safety device for your fridge
CG Congelo Pro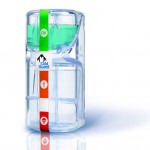 $ 67 USD / € 50 EUR
[wp_cart:CG-Congelo-pro:price:50:end]
This is the pro safety device for your freezer
CG Ice-cream Pro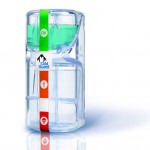 $ 67 USD / € 50 EUR
[wp_cart:CG-Ice-cream-pro:price:50:end]
This is the pro safety device for your ice-cream freezer
eCold Guard®
With this solution the expression "Put a safety lock on your cold chain" makes sense.
In addition to the visualization provided by Cold Guard ®, you get an accurate graph of the time / temperature function.
This means that you can check at any time, import, print and archive the temperature of your various cold solutions, at this time or any other past time.
This way you have everything under control and get ready to make substantial savings.
Our Audits
You are a professional conscious of the quality of the food you store, transform and sell.
You are fully satisfied with Cold Guard ® and you still want more, to further strengthen your quality control or simply to save money.
Auditing solutions are for you. We support you in all cold areas.
We are your preferred partner in this complex area, our expertise begins well before the verification of the technical design of your facility and continues well after the development of your specific HACCP procedures.
Comprehensive independent audit of the cold chain using the Cold Guard® tool
➢ Mission
Define the objectives of the audit report by the improvement needs of the cold chain business.
➢ Audit
Developing an audit plan: Observation, Detection and Assessment
3 types of audits:
technical audit
audit process
Audit organizations
Evaluation of the activities of the company to determine if the use of resources of the cold chain is so:
Economic
efficient
effective
➢ Action plan
Implementation of corrective actions to improve the performance of the auditee
➢ Monitoring Report
And independent audit report detailed
➢ Certification Coldguard
Independent certification of your process following the audit
Need more information?
Geolocation solution
You are a carrier, service provider or quality manager and you want to make a more significant value to your customers or your business.
We are currently developing a complete solution for geolocation that you do not dare imagine.